Mas creamy, mas masarap. Angel is Sulit Sarap.
A Trusted Partner for Cooking, Marinating, Creaming, and Baking.
A trusted partner of value-seeker Moms as they experiment on new and exciting ways of cooking, marinating, creaming, and baking, Angel offers a variety of good quality dairy products that offer the creamy goodness of milk for more divine deliciousness at an affordable price.
ANGEL EVAPORATED LIQUID CREAMER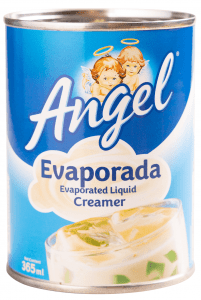 Create creamier and tastier dish made from Angel Evaporada! It is the Sulit Sarap choice of value conscious home makers and food entrepreneurs! Made with Real Milk kaya gatas na gatas ang sarap!
Use Angel Evaporada on your favorite dishes, beverage and even desserts!
Available in 140ml, 365ml, and 410ml to suit different occasions.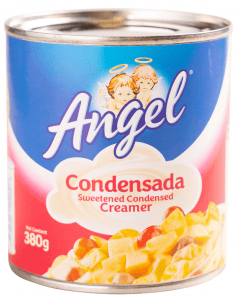 Make your desserts a delightful treat with the right sweetness and creamier taste of Angel Condensada. It can also be used to sweeten up beverage, fresh fruits and used as filling or spreads to bread and pancakes.
Made with Real Milk kaya gatas na gatas ang sarap!
Available in 380g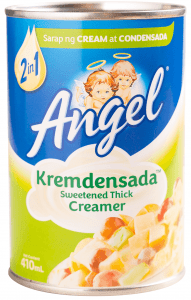 Create Kremdelicious dishes using Angel Kremdensada! It combines the goodness of Cream and Condensed Milk in one can! Tama ang Tamis at Mas Tastier than Cream! Sakto ang timpla kaya perfect for your Salad and other dishes!
Try it, to believe it! Just Chill and Mix!
Available in 410ml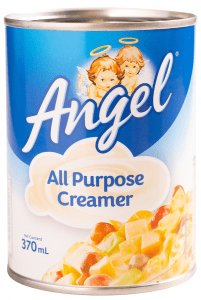 Delight your family with a heavenly bite. Prepare your sweet and savory dishes with Angel All Purpose Cream! It comes in a big, economical 370mL can, making it a practical choice for smart moms! It's also easy to pour, thick and whip!
Best for all kinds of food preparation – savory and desserts!
Available in 370ml
We can also customize them for you!