WOW ULAM POCHERO AND HUMBA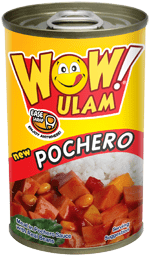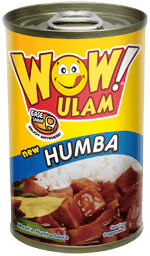 Inspired by iconic dishes in the Visayas and Mindanao region, Wow Ulam introduces two new flavors in its line up. The NEW Wow Ulam Pochero is made with freshly produced sausage that is simmered in a tomato-based sauce seasoned with a special blend of spices and mixed with white beans. Also made with freshly produced sausage, the NEW Wow Ulam Humba comes in a soy sauce-based sauce that is enhanced with star anise flavor. Both products come in an easy open can.
Wow Ulam Pochero and Humba are available in Visayas and Mindanao only.
Available in 155g