Century Pacific Food, Inc. (PSE:CNPF), one of the leading branded food companies in the Philippines, GCash, the country's leading e-wallet, and non-profit impact organization HOPE achieved its pledge to plant and donate 1 million coconut trees to smallholder farmers in Mindanao in December 2022.
The group initially launched the 1 Million Coconut Trees campaign in August 2021 through GForest, an environmental protection feature on the GCash app that allows users to take an active role in helping mother nature through tree planting. Through the platform, GCash users earn green energy points, which can be converted into virtual trees. In turn, CNPF, GCash, and HOPE plant a real coconut tree for every virtual tree through the app.
This is the first GForest tree planting program in Mindanao. A total of one million coconut trees were planted, benefitting more than 7,300 smallholder farmers, 32% of whom are women.
"We are happy to partner with HOPE and Century Pacific in making our goal of a greener Philippines become a reality. Together, we were able to achieve planting 1 million coconut trees – a significant milestone for the communities that can positively impact their livelihood," said Winsley Bangit, GCash Chief Customer Officer.
As one of the top producers and exporters of coconut products worldwide, the Philippines has approximately 3.5 million coconut farmers. Majority of them are smallholder farmers living in Mindanao. Providing them with coconut seedlings to replace non-fruit bearing senile trees helps improve their farm's productivity and boost their income.
Tinggalong Embato is among the smallholder farmers who received seedlings from the group. He shared, "I want to continue farming for my children's sake. It's where I get my source of income so they can study and have a good future."
Ilusion Farias, Managing Director of Friends of Hope shared, "It has been such a wonderful experience collaborating with Century and Gcash. We have been able to reach many families this season by planting a million coconut trees. This not only helps save the livelihoods of many farmers in the Philippines but also helps our planet breathe a little easier."
Planting a million trees sequesters greenhouse gases from the atmosphere and helps expand long-term coconut supply in the region.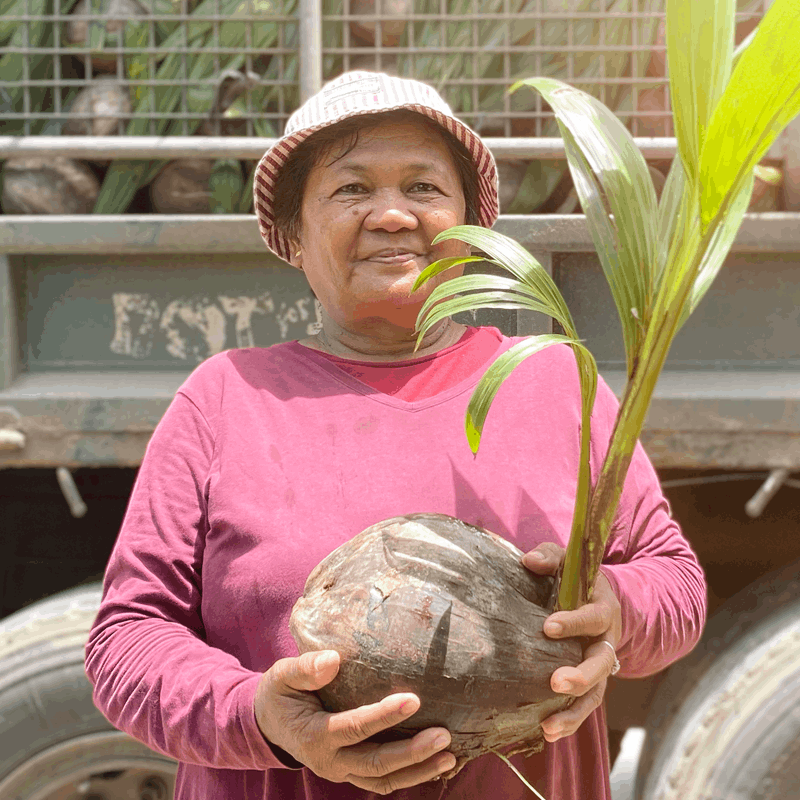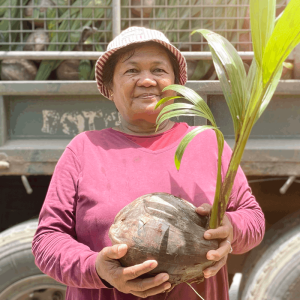 CNPF's coconut manufacturing arm, Century Pacific Agricultural Ventures, Inc. (CPAVI), also engages these farmers as suppliers through local community purchasing programs, providing them market access for their produce.
Noel Tempongko Jr., Vice President and General Manager of CPAVI, said, "The global competitiveness of the Philippine coconut industry is hinged on the strength and sustainability of our value chain. It is important to build resilient farming communities, enhance long-term supply, and promote fair trade. We are grateful to our partners, GCash and HOPE, for working with us hand in hand on this program that empowers our farmers and makes our planet greener at the same time. "